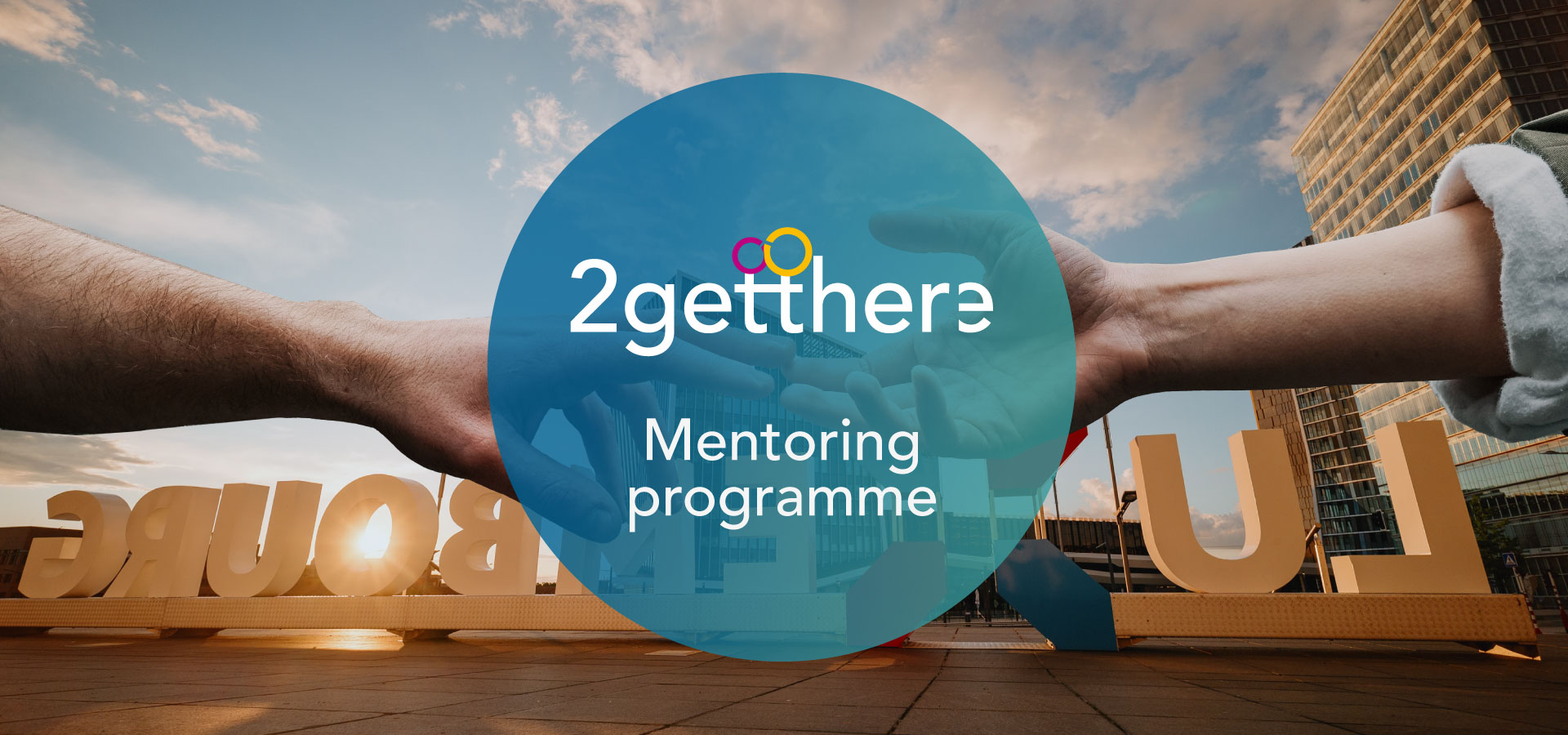 Welcome to our mentoring programme for young researchers in Luxembourg!
WHY 2GETTHERE?
Pursuing an academic career will not be an option for all promising PhD candidates and postdocs working at research institutions in Luxembourg. Our country's powerful economy is on the other side continuously seeking talent. Though Luxembourg is among the most attractive countries in the world when it comes to talents (see GTCI 2021), we think it is important to retain highly skilled workers who appreciate its living and working conditions and want to continue bringing value to our country. That's why we launched 2getthere – a progamme designed to support early stage researchers on their way to transitioning into a non-academic career in Luxembourg.
HOW TO GET THERE?
Regular exchanges between mentors and mentees over six months
Two career building workshops (compulsory)
Career talks by PhD holders now working outside academia in Luxembourg
(optional series "My way – your way?" in collaboration with DSAiL, the Doctoral Students' Association in Luxembourg
WHAT WE WANT TO ACHIEVE TOGETHER?
Supporting young researchers in their reflection about career goals, competencies and professional options
Facilitating their transition from an academic to a non-academic career
Promoting the great potential of candidates with a research background for positions outside academia
Building a vibrant network of professionals with interest in supporting early stage researchers to advance their careers in the non-academic sector
Calendar of activities of our pilot
(closed)
Identification and recruitment of mentors with open call for mentors (until 11th February 2022)
Open call for PhD candidates and freshly graduated Luxembourg based PhDs as mentees (until 18th February 2022)
Mentor-mentee pairing based on interests and ideally desired professional background/experience
Getting ready for mentoring meetings, including a guidance workshop for mentors and a 1st career building workshop for mentees
Meetings of mentoring pairs with an average of once per month (6 meetings).
2nd career building workshop for mentees
Ad hoc networking meetings
Regular career talks by former researchers now working in industry, public administration, as freelancers etc. excited to share with our mentees their career path as well as recommendations what to expect and how to succeed outside academia
Closing event for the whole 2getthere community to exchange experiences and recommendations
2getthere News
​
​​
​
​
​​
​
​​
​
​​​
​
Impressions of eve