The Initiative
EURAXESS - Researchers in Motion is a pan-European initiative launched by the European Commission to promote research careers and facilitate the mobility of researchers across Europe. It brings together the European Commission and 42 countries.
EURAXESS is a network of people at your service. Its representatives can be found in over 592 centres across Europe, ready to welcome you and provide help in legal and practical matters free of charge.
National Contact Point
---
The EURAXESS Luxembourg team provides free and customised assistance to all researchers and their families seeking advice on issues related to their relocation across borders. Feel free to contact us.
EURAXESS Luxembourg
Tel.: (+352) 46 66 44 5483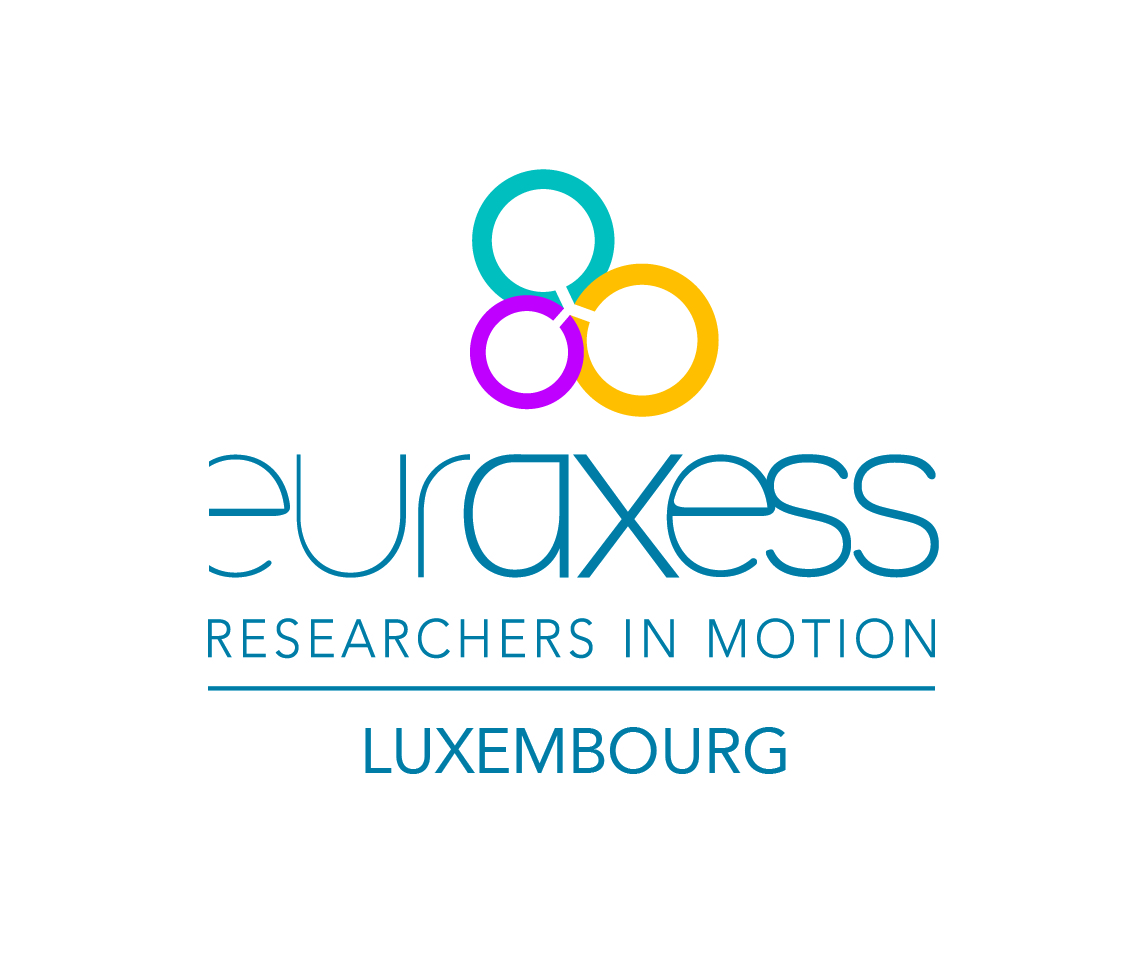 Our projects
---
In Luxembourg, we have launched two major projects dedicated to supporting researchers' career development.
2getthere mentoring programme

2getthere is a free-of-charge mentoring programme managed by EURAXESS Luxembourg dedicated to PhD candidates who see their future career outside academia in Luxembourg. Discover more about 2getthere Luxembourg.
Luxembourg Startup Hub Tour [EURAXESS Hubs]

EURAXESS Luxembourg is involved in the cross-national Hub to promote and assist scientific start-up entrepreneurship (Hub 3), together with six other countries: Bosnia and Herzegovina, Cyprus, Estonia, Israel, Montenegro and Serbia. Find out more about the Luxembourg Startup Hub Tour.
Local Contact Points
---
You can use the Euraxess Local Contact Points to receive advice and tips on moving to Luxembourg to work or study with their particular institution. The contact points can help you settle into the area, guide you through immigration processes and get started at your new institution.
Other EURAXESS members
---