Description
Miguel OLIVEIRA, PhD
University of Luxembourg, Luxembourg Centre for Systems Biomedicine (LCSB), Portuguese
"In general, Euraxess Network was important for me in the process of finding research opportunities throughout Europe, although the most unique feature was the ability to compare these opportunities based on the job conditions offered by the employer. Professionally Luxembourg gave me the opportunity to research in my area of interest, which is a new field and requires teams with a very wide set of research competences."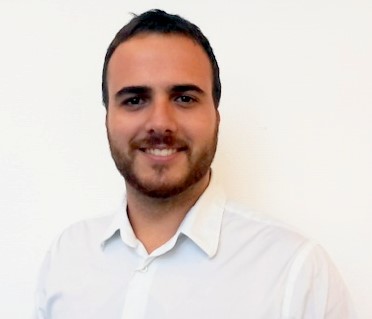 1. What was your main reason for coming to Luxembourg?
The opportunity of joining an institute with such a unique research orientation.
2. Since when are you living in Luxembourg?
2013.
3. What kind of research are you doing in Luxembourg? Tell me please a bit about your work.
Implementing a systems approach to computationally analyze neuronal vulnerability in Parkinson disease.
4. What obstacles you had to face before your arrival in Luxembourg?
Finding affordable accommodation.
5. What were the biggest challenges you had to deal with after your arrival?
None.
6. What role did Euraxess play in this whole process (in the process of your settlement in Luxembourg? Describe your experience with Euraxess Luxembourg.
In general, Euraxess was important in the process of finding research opportunities throughout Europe, although the most unique feature was the ability to compare these opportunities based on the job conditions offered by the employer.
7. What is the best thing about living/working in Luxembourg and why?
The international environment is one of the strengths of working in Luxembourg.
8. What was surprising for you when you moved to Luxembourg?
The commitment towards improving the country research setup.
9. What is the main difference between Luxembourg and your country of origin?
Regarding lifestyle differences, I would say the weather and people's daily life. Workwise the main difference would be the availability of positions related with my line of research in Luxembourg.
10. What do you miss from your home country?
The weather and some daily routines.
11. What has Luxembourg given you professionally and personally?
Professionally Luxembourg gave me the opportunity to research in my area of interest, which is a new field and requires teams with a very wide set of research competences.

Personally, Luxembourg allowed me to live in a very international environment.
12. What about your future plans in Luxembourg or abroad?
I plan to continue my research in systems biomedicine and to further explore it in a more applied healthcare environment.
Are you a researcher, a PhD or a postdoc who has established in Luxembourg? Do you have an experience with EURAXESS Luxembourg and its services? Share your own story through the following short survey.